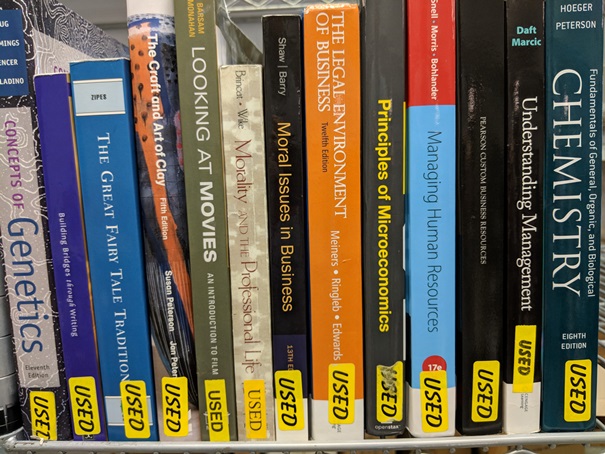 Here at UBE, we buy books back the whole year round!
The best time to sell your books is always at the end of a semester, when we're buying books for the upcoming semester, but that doesn't mean you're out of luck if you couldn't make it in when the prices were at their highest. We buy back textbooks, including loose leaf textbooks, as well as unused access codes, as long as they have some value on the national wholesale market.
Because we use three different wholesalers at the same time, we'll give you the most cash possible!
Click here to see what your books are worth before you come in to the store.
Can't make it in to the store? Use our online buyback link instead, and sell your books to MBS via mail.