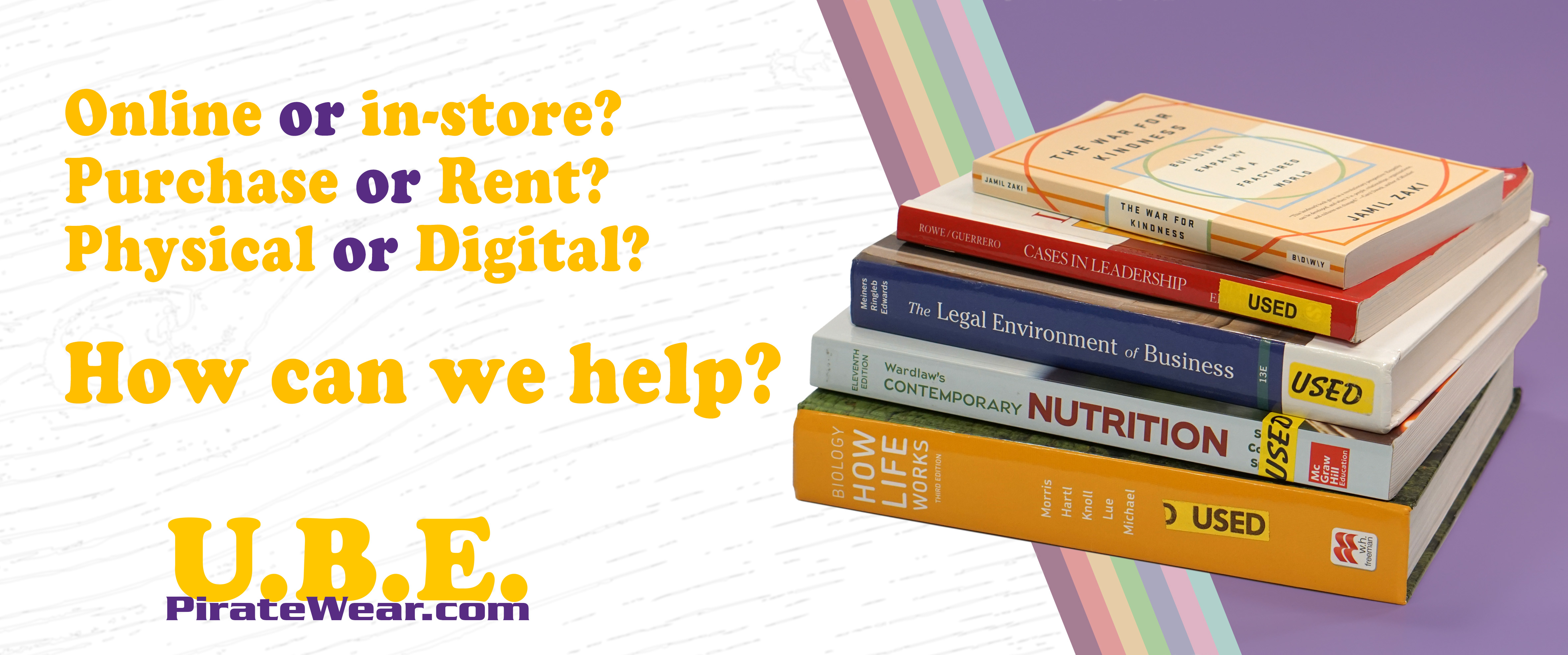 Click here to go on to the course search page.
We offer textbook searches by course information. You will need to know your department, course number, and section number. For example, if you are taking the first semester biology course for majors, you might have the course BIOL 1100-001. Section numbers will always be a three digit number. Section numbers for Campus classes often begin with the number 0, while distance classes often begin with the number 6.
For summer session classes, 11 Week and First Session classes have ordinary department names. Second summer session classes will have 2ss as part of the department name, for example 2SSBIOL instead of just BIOL.
Please be careful about your summer rentals! Some of our books are available through the web site for Fall 2021 rental. Fall 2021 rentals might be more expensive than summer rentals. In addition, IF YOU CHOOSE A FALL 2021 RENTAL WITH A RETURN DATE OF DECEMBER 20, 2021, YOU WILL NOT BEGIN RECEIVING RENTAL RETURN REMINDERS UNTIL SEPTEMBER. Be sure that you will remember to return your book in time and that you will not need any reminders before September or October.
For ENGL 1100 classes, if you do not see your section number in the list, you likely have a graduate student for your instructor, and you should select the last section (GRAD) to see or select your books.
Once you have selected your courses:
We will always list the new and used purchase options for each book, along with (a) a button indicating that you can purchase, or (b) an out of stock warning for the new or used option.

If a RedShelf ebook is available, we will show a drop down box below the new and used purchase items. The drop down will list the available purchase options for the RedShelf ebook. Simple pick the option you want and the item will be added to your cart. We email the ebook code to you when we have processed your order. Other ebook options must be shipped, as they will be codes on printed cards.

Below that, we may offer a rental option.
FOR IN STORE PICKUP:
If you plan to order and pay for your book purchases and rentals online and pick up your books in the store, you will need to enter your shipping address in step one of the ordering process. In the second step of the process, you will be able to choose in store pickup as your shipping method.
---